There are many positives to mixing school sports with international travel (the expansion of the institution's brand and the opportunity for athletes to become more cultured, to name a few), but as with any international travel there are also some risks. For instance, what if an athlete were injured in a serious motor vehicle accident? What if the political situation in the team's destination was unstable or quickly deteriorating? The better equipped you are to manage these kinds of risks, the better off you, your student athletes and your institution will be. Here are some proactive ways you can manage the risks involved with your institution's international sporting events: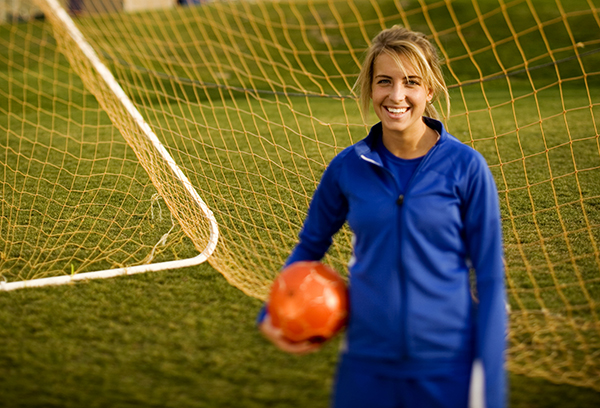 Dust off your current travel policies: If your sports teams have been getting from Point A to Point B without any monumental issues, perhaps there's little motivation to address your institution's current policies. However, it's better to be proactive and make a few updates before something actually goes wrong. Implementing simple, achievable travel policies is essential to ensuring compliance and keeping everyone on the same page. This could include developing a series of guidelines—some of which may be deemed as non-negotiable requirements—like restricting travel after midnight or before 6:00am. It also could include your institution's stance on travel to destinations with limited access to quality healthcare or with shaky political climates, as well as details about how to access third-party emergency resources.
Verify designated representatives: These individuals are the points of contact for trip leaders, athletes and coaches. They should be formally introduced to travelers and even concerned family members through formal education and orientation initiatives. These representatives may or may not be traveling with the team, but they can help facilitate the trip approval process and help enforce institutional safety policies before and during travel. These individuals can also be responsible for specific duties, such as authorizing medical expenses and contacting loved ones during an emergency.
Establish an internal communication plan: Prior to a trip, sit down with your designated representatives, internal risk management team as well as any faculty and athletes traveling for the sporting event. Confirm that everyone is aware of who the members of the crisis management team are, what their roles are, and how to contact them. Establishing a roster of individuals to contact and knowing who should be notified in specific scenarios will cut down on wasted time and lead to quicker resolutions. Ironing out these types of details before a situation arises helps ensure that student safety is not compromised due to inefficient protocols.
Consider bringing a medical representative: Even in developed countries with solid infrastructure, medical practice and bedside manner can be very different from that in the United States. When competing in sporting events abroad, colleges and universities should consider bringing a team doctor for the duration of the trip. Staff, student athletes and others traveling for the event should receive routine physicals prior to departure. Having a baseline understanding of each person's health will help the individual and his or her physician plan for and mitigate potential issues that could arise during the trip. For example, a physical may uncover an unknown medical condition that could be worsened by travel, thereby allowing the individual and his or her home physician to plan accordingly.
Be prepared for an emergency: Although no one wants to imagine a worst case scenario, it's important to be prepared for every foreseeable outcome. In the event of a major crisis such as a political unrest or natural disaster, select rendezvous locations and communicate them to travelers ahead of time. Confirm everyone going abroad is aware of recommended medical facilities, law enforcement and U.S. embassy locations. Ensure your travelers enable international dialing on their phones and are well-versed on how to place an international phone call (it can be trickier than people think!). They should program the local emergency number (emergency response is not 9-1-1 outside the U.S.) as well as contact information for their designated representatives into their phones. If your institution is working with a travel risk management provider like On Call, travelers should also have the firm's contact information handy for easy retrieval during an emergency. And don't forget to encourage student athletes, coaches and staff to enroll in the State Department's Smart Traveler Enrollment Program (STEP) before they leave—this program not only automatically sends travel warnings and alerts (when appropriate), but also helps the nearest U.S. embassy or consulate locate travelers in the event of an emergency.
Safe Travels!