Before something goes amiss on your next trip, consider taking some expert travel planning advice from On Call's Kristin Toth, who specializes in these 'go-wrong' scenarios. As the Vice President of Operations, Kristin oversees all of On Call's Global Emergency Assistance Teams who are responsible for helping people with their travel problems, day in and day out. But Kristin points out: "This doesn't mean that travel is full of nightmares, headaches, and mishaps—travel, especially lately, has gotten a bad rep! In fact, here at On Call, we also see with proper planning, preparation (and a great attitude!) travel can be safe, rewarding, and exciting. Join Kristin, who has not only worked in the emergency assistance space for over 17 years, but is also is an experienced world traveler (she's been to 6 out of 7 continents!)—as she shares some tips and tricks to help you plan for smoother and more successful travels.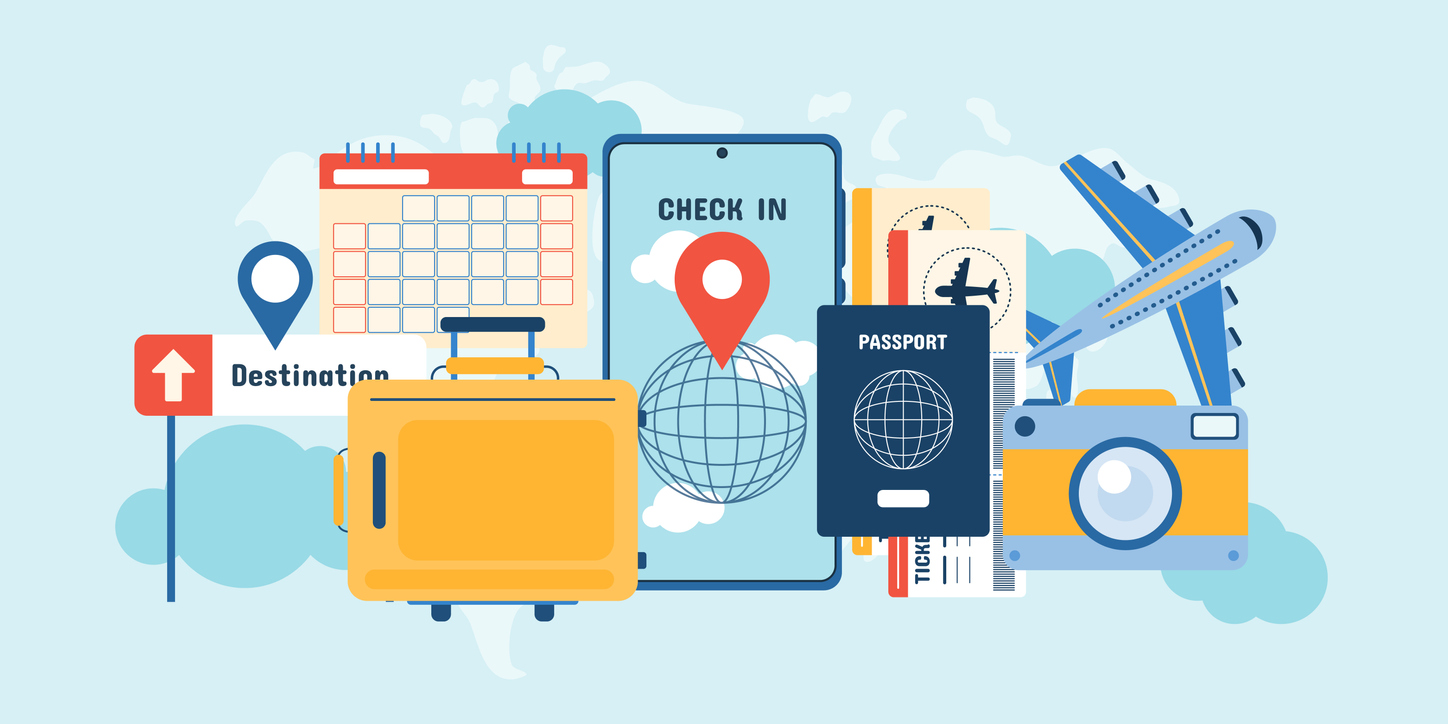 🏥Confirm Medication is Legal:
If you are planning on traveling with medication, prescription, or otherwise, make sure that it's legal to carry to your destination. Psychotropic medication, narcotics, and stimulants are the most frequently controlled substances, but many countries also have restrictions or limitations on medication that you can obtain over the counter in your home country. If you find that your destination regulates or bans necessary medication, we recommend that you work with your home doctor to source an alternative medication or treatment plan.
⌚Arrive at the Airport With Time to Spare:
Current TSA recommendations suggest that travelers arrive at least two hours early for domestic travel and three hours for international flights.  No one wants to spend more time in an airport than necessary, but an extra hour or two may save your trip if you're faced with long check-in and security lines. Travelers who take advantage of expedited security programs, such as CLEAR or TSA pre-check, have also reported longer lines since the return of travel. Once you've reached the concourse, do you have any extra time? Instead of navigating through Duty Free shops or competing for a seat near an electrical plug, take some time to explore the airport. Garden areas, art galleries, and even gyms are becoming commonplace at airports around the world.
✈Stay Healthy in the Air:
You've successfully navigated through security, check-in, and boarding lines, now it's time to sit back and relax. While you may be tempted to kick back with an alcoholic beverage, water is the best choice when traveling by air. Alcohol and caffeine dehydrate your body and can impact your ability to arrive at your destination feeling well-rested. A good rule of thumb is to try and drink one bottle of water for each hour in the air. As a bonus, you can use restroom breaks as an opportunity to stretch your legs!
When it comes to the legs, the use of compression socks will not only help reduce deep vein thrombosis (DVT) risks but may also reduce leg discomfort and fatigue. Compression socks are available in a wide variety of colors, styles, and compression levels. Consult your physician if you have questions regarding which choice is best for you.
🌍Enjoy Your Adventure:
All your preparation has paid off. You have successfully navigated through the multiple queues of an airport, landed at your destination well-rested and hydrated and are ready to start exploring, studying, or working. Even the most well-prepared and experienced traveler may encounter unexpected complications or emergencies. It may not be possible to prevent all these obstacles, but traveling with the support of an experienced travel risk management and assistance company will give you the confidence to explore all the world has to offer.
Travel Happy. Travel Safely.
For over 25 years, On Call International has provided fully-customized travel risk management and global assistance services protecting millions of travelers, their families, and their organizations. Contact us today and watch our video to learn more. You can also stay in touch with On Call's in-house risk management, travel health and security experts by signing up for our quarterly Travel Risk Management (TRM) newsletter.