When staying in foreign countries, travelers are increasingly turning to alternative forms of accommodations. App-based homestay services like Airbnb and VRBO are increasingly popular alternatives to hotels, especially for travelers operating on tighter budgets and those seeking a more immersive, cultural experience. Despite their popularity, many of these homestay accommodations do not have security features commonly found in hotels, such as 24/7 access to staff, security guards, deadlocked doors, and other enhanced safety measures. Regardless, millions of travelers opt to use these apps, and administrators need to be able to provide their travelers with practical advice to minimize the risks of doing so.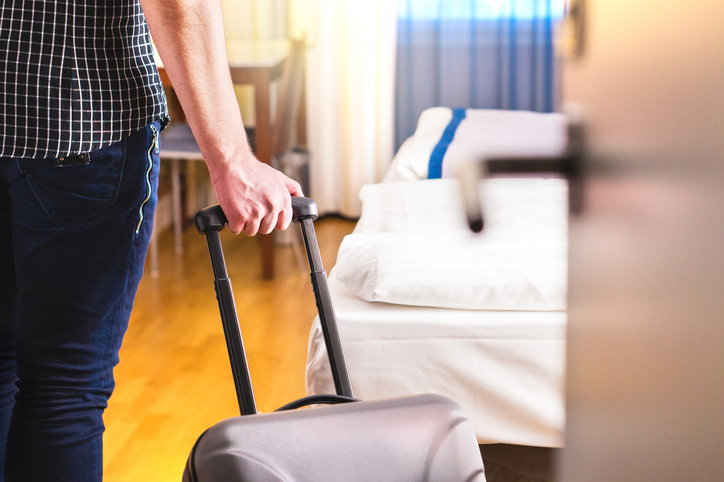 In recent years, the use of apps like Airbnb, Flipkey, Turnkey, and VRBO have skyrocketed. On any given night, about 2 million people around the world use Airbnb alone. Users, from college students on a budget to families renting large homes for extended summer vacations, find the experience can allow for more complete and customizable immersion into their destination.
While these apps give travelers more agency in tailoring their trips, they also place more responsibility on users to ensure their own safety and security. In November 2018, Airbnb was thrust into the media spotlight after a 36-year-old Venezuelan-American citizen, Carla Stefaniak, was murdered by a security guard at a gated Airbnb compound in San Jose, Costa Rica. Carla reportedly told a friend just before her death that something felt "sketchy" about her accommodations. While some believe the incident was an isolated tragedy, others suggest it points to a broader trend of safety concerns for users of apps like Airbnb. In March 2019, The Atlantic reported on Airbnb's response to allegations by numerous guests that they had been covertly recorded by hidden cameras operated by hosts. The company allows hosts to use video and audio recording equipment in their listings as long as they are disclosed to guests on the app, but the company has faced criticism from those who feel that not enough is being done to protect their privacy. Despite the recent negative publicity generated by these incidents, millions continue to book their accommodations through Airbnb and other comparable platforms.
To help mitigate these concerns, there are a number of steps administrators can encourage their travelers to take before and during homestays arranged through an app. First and foremost, users should thoroughly research listings beforehand using reviews. Most homestay apps allow users to rate and review their stay at each listing. Travelers should be encouraged to seek listings with numerous positive reviews and pay close attention to anything that might be relevant to their safety during the stay. Furthermore, users of homestay apps should also be encouraged to verify that reviews have been consistently positive over an extended period, to ensure no major past complaints are hidden. Another prominent feature of homestay apps is the ability to chat directly with the owner of the listing. Users should take advantage of this opportunity to vet their host. Is the host responsive and professional? Does the user have questions concerning issues raised in any of the reviews? Some travelers could even go a step further and research their hosts using Facebook and LinkedIn. Travelers should research the neighborhood beforehand to ensure the listing is not located in a high crime area and familiarize themselves with the nearest police stations and emergency rooms. Finally, having the emergency numbers for local first responders entered into one's contacts is crucial to ensuring that appropriate assistance can be on hand promptly.
Once travelers have done their pre-travel due diligence, administrators can encourage them to take steps to help ensure their safety during their stay. Guests should make an initial inspection of the property, noting any potential hazards like broken windows or doors. This is also a good time to note exits, for use in the event of a fire or other emergency. If there are any major issues, such as an exterior door that won't lock, users should contact the support department of their app to report and possibly receive assistance in arranging alternate accommodations. Many of the popular apps, like Airbnb and HomeAway, have internal Trust and Safety departments that assist users with serious concerns. However, administrators should emphasize that in the event of an ongoing emergency, travelers should have local emergency response numbers readily available and should contact them immediately during any emergency.
Many of the issues that affect travelers using homestay apps are universal. Administrators should emphasize the importance of fundamental personal protection measures for travelers who choose to use homestay apps, as there is an increased responsibility for travelers to look after themselves, whereas hotels with enhanced security measures might alleviate some degree of travelers' concerns. Using situational awareness, having emergency contacts on hand (and not being hesitant to contact them!), keeping appropriate parties informed of travel plans, researching intended accommodations beforehand and, above all, trusting one's gut, are vital steps that administrators should constantly reiterate to travelers, especially those choosing to use homestay apps.
Want more information about travel safety and holistic risk management? Contact us today.