Polio is a crippling and potentially deadly infectious disease caused by a virus that invades the brain and spinal cord, causing paralysis.  When you first hear the word "polio," you probably don't think of a global health emergency. The disease has been around for 5,000 years and has been on a steady decline since the Center for Disease Control (CDC) and other partner organizations started the Global Polio Eradification Initiative (GPEI) back in 1988.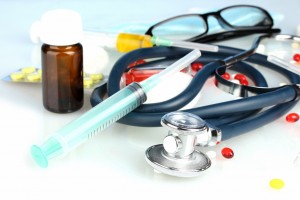 While significant progress has been made since then, pockets of wild poliovirus remain. According to the CDC, a total of 162 polio cases have been reported during the year so far, with 97% reported from Nigeria, Afghanistan and Pakistan. And, in light of the continued outbreaks, the World Health Assembly declared the complete eradification of polio "an emergency for global health" in May 2012.
This means that people traveling abroad must ensure they are fully protected from the disease – here are 3 ways to protect yourself and others from contracting polio:
1. Check Your Vaccinations – if you are traveling to a high-risk area for polio, even if you were vaccinated as a child, you may need a booster shot, which is an additional dose of vaccine to ensure the original vaccine series remains effective. If you are traveling with children, be sure that they have been fully vaccinated too. Those who opted out of vaccinations when younger should be especially cautious.
According to the CDC's Dr. Greg Wallace, "Scenarios for polio being introduced into the United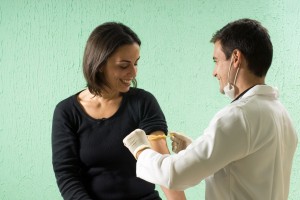 States are easy to imagine…for example, an unvaccinated U.S. resident could travel abroad and become infected before returning home. Or, a visitor to the United States could travel here while infected. The point is that one person infected with polio is all it takes to start the spread of polio to others if they are not protected by vaccination."
2. Consult with a Travel Medicine Specialist – A good travel medicine specialist will discuss medical history and trip itinerary at length, as well as administer necessary vaccinations for your destination. You should plan this appointment several weeks prior to travel as immunization schedules can vary by person and situation. To find a travel medicine specialist, visit the International Society for Travel Medicine's website.
3. Stay Aware – Although there are different forms of polio, the vast majority of people who are infected by the virus are never aware that they have been infected. Signs and symptoms which generally last one to 10 days include: fever, sore throat, fatigue, muscle spasms or tenderness, and more.  If you contract a disease during or after a trip abroad, you should seek medical care right away. A travel assistance company like On Call International can help you get to appropriate healthcare, no matter where you are traveling. In addition to this, On Call offers a 24-hour nurse helpline which allows you to speak to a licensed nurse counselor about minor injuries, symptoms or general health and well-being.
If you're interested in leanring more about global polio eradification efforts, visit the End of Polio's website and World Polio Day which just passed on October 24, 2012.