There's a new coronavirus variant traveling around this winter– a variant of Omicron called XBB.1.5. While this is not something that should be taken lightly, On Call's Chief Medical Officer, Dr. Michelle Nathan, says: "There's no need to panic. While this new variant is very contagious, symptoms are mild for most people and similar to the common cold." Interested in learning more about this new variant? Dr. Nathan answers some frequently asked questions, and also shares some actionable advice for those with upcoming travel plans.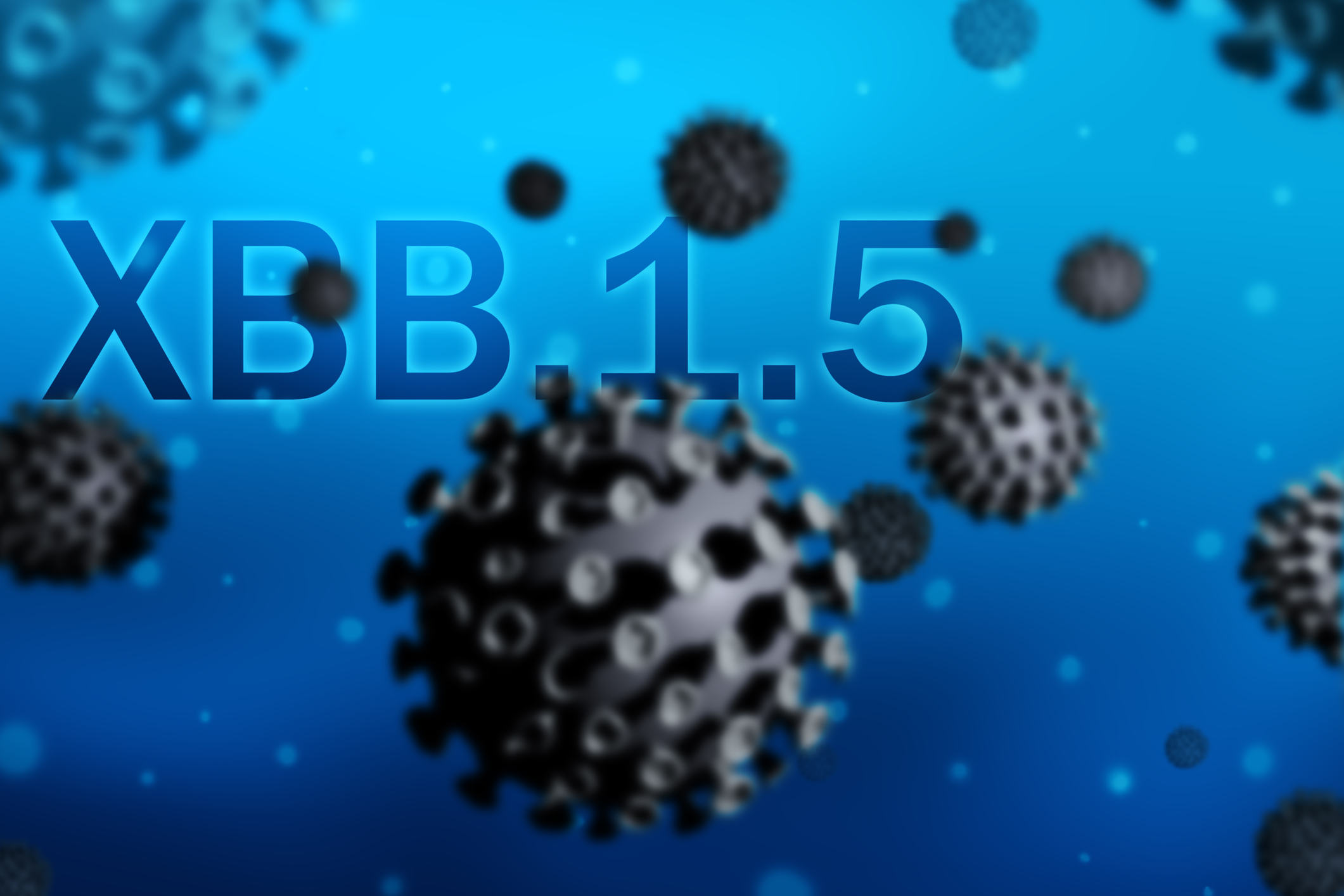 Now that XBB.1.5 is in the picture, does this mean the other variants are no longer present?
Dr. Nathan: Not quite.  Other variants are still at play. XBB.1.5 currently accounts for about 1/3 of confirmed cases in the US, with variable rates in different locations. The prevalence is also rising globally, but not as dramatically as we've seen in parts of the US.
How is the XBB.1.5 variant different than other variants?
Dr. Nathan: XBB.1.5 is an Omicron variant that is an offshoot of two different BA.2 variants. XBB.1.5 has more mutations that allow it to avoid existing immune system defenses, making it more contagious than other variants.  This means that even with full vaccination or prior COVID-19 infection, this variant may still be able to cause an infection.
Are the symptoms XBB.1.5 similar to other strains of COVID-19?
Dr. Nathan: Yes, they are.  So far, the symptoms seem to mimic cold symptoms with cough, congestion, and headaches.  Loss of taste and loss of smell are much less common, and severe symptoms like very high fevers and low blood oxygen levels are also less common.
If a traveler has recently recovered from COVID, can they still contract this new variant?
Dr. Nathan: Someone can have antibodies for up to a year after a COVID-19 infection, but it's important to remember that having antibodies doesn't completely protect someone from a new infection – but it should make the new infection much milder.
If someone tests positive for COVID, should they assume it's the XBB.1.5 variant – is there any way to tell?
Dr. Nathan: The only way to know which variant is causing an infection is through genomic testing, which isn't typically done in most labs. It doesn't matter which variant one has since the treatments are the same for all the variants.
If a traveler has recently received a COVID vaccine or booster, can they still contract this new variant?
Dr. Nathan: Yes, but similar to having the antibodies from a recent COVID-19 infection, the illness will be milder. However, since this is still an Omicron variant, the current vaccines still offer some degree of protection. Keep in mind that the goal of COVID 19 vaccines and boosters is to prevent severe infections that require hospitalization. Infection with the new variant is still possible after vaccination, but the illness is expected to be minor.
Can an individual receive the booster shot at the same time as their flu vaccine?
Dr. Nathan: Absolutely! The two vaccines have no interactions or effects on each other, and it is just simpler to get them both at the same time.
If someone is infected with this new variant will COVID antiviral treatments help? Are these treatments available overseas?
Dr. Nathan: Yes, the oral and IV medications used to treat COVID-19 still work with the XBB1.5 variant.  The availability of COVID 19 antivirals is variable in different countries. Treatment is readily available in most Westernized countries, but there may be limited access to these medications in developing countries.
How can one up their protection against XBB.1.5 (and all COVID variants) while traveling? 
Dr. Nathan: The most important thing a traveler can do is make sure they are up to date on their vaccinations-for both COVID 19 and influenza (flu).  Travelers should also do the things we've learned in the past two years- frequent hand washing/sanitizing, avoiding touching our faces with our hands, minimizing time in large crowds, and wearing masks when we're in large groups or enclosed spaces (like airports and airplanes).  And finally, travelers can take the basic steps of healthy travel-staying hydrated, staying active, and getting plenty of rest and sleep.
If a traveler tests positive for COVID while they are overseas, should they seek medical care?
Dr. Nathan:  If a traveler is sick with concerning symptoms (severe shortness of breath, chest pain, confusion), they should seek immediate medical care.  Additionally, if the traveler is at risk for complicated infections, they should also seek medical attention immediately. Important to note individuals who meet criteria for COVID-19 antiviral treatments need to start those treatments within the first few days of infection. Depending on what area of the world the traveler is in, obtaining medical care can present some challenges, so I highly recommend travelers work with their organization's travel risk management provider for resources and assistance with obtaining the medical care they need in their destinations.
Want to Learn More?
For over 25 years, On Call International has provided fully-customized travel risk management and global assistance services protecting millions of travelers, their families, and their organizations. Contact us today  to learn more. You can also stay in touch with On Call's in-house risk management, travel health and security experts by signing up for our quarterly Travel Risk Management (TRM) newsletter.
The information provided within this post has been compiled from a multitude of available sources, and is based on the current news and situational analysis at the time of writing.