Heading south for the winter? You're not alone! According to Forbes, more than one million seasonal retirees head to Florida alone, with plans to stay for at least five months.  Before you soak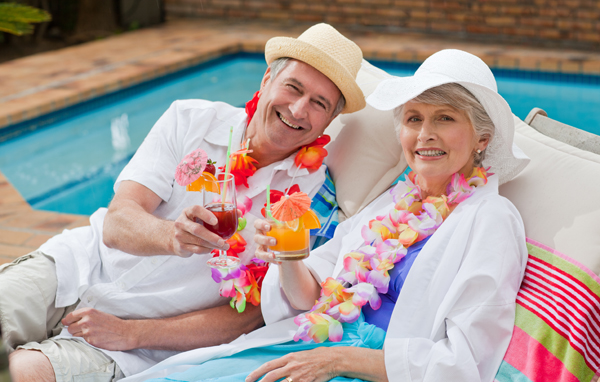 up the sun, make sure you're prepared. Lucky for you, we've put together this handy checklist to help you get ready for your big trip!
Documentation: If you own or rent property at your destination, bring proof along with any tax information you may need to show authorities. Speaking of tax information—if you plan to stay away until after April 15th, pack all your tax-related documents so you're not missing anything when it's filing time.
Driving: Call the local town offices to see if you should register your vehicle and get a new driver's license. Some states require this if you're there longer than a month. Heading out of the country? Stop at your nearest AAA or NAC to get an International Driving Permit. Even if you're not planning to drive, it's still best practice to carry one with you—should you need to communicate with foreign authorities, this recognizable form of identification can help you get on your way much quicker.
Health: Locate the best doctors, specialists, and hospitals in your destination so you know where to go if you need medical treatment. This is especially important if you have any chronic health conditions. On Call members can call us anytime for worldwide medical, dental and pharmacy referrals. Keep in mind that many U.S. health insurance plans (including Medicare) don't provide benefits outside the country, so find out your plan's the details and purchase supplemental coverage accordingly.
Something to keep in mind:  Whether your snowbird home is in Florida or in Mexico, we recommend having travel insurance and travel assistance in case of an emergency. Travel insurance helps protect your trip investment and covers monetary losses due to cancelling or interrupting your trip. But while travel insurance plans may offer medical evacuation coverage, they rarely allow you to choose evacuation to your home hospital. A travel assistance membership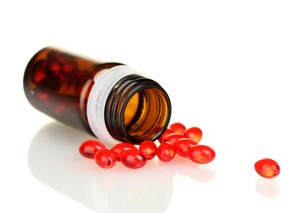 provides emergency medical evacuation to the hospital of your choice, regardless of medical necessity. Meaning, even if you're in a state-of-the-art facility in Florida, you can still choose to come home to your own trusted doctors for treatment. Unlike travel insurance, you're covered for this service any time you travel more than 50 miles away from home.
Home: Ask a trusted friend, neighbor or family member to regularly check on both the exterior and interior of your home. Make arrangements to have someone clear the driveway and walkways each time it snows. Clean out any perishable items from your fridge and unplug appliances. Set your heat low enough that your heating bill isn't through the roof, but not so low that your pipes freeze —in general, 10-12 degrees lower than normal should do the trick.

Home Insurance: Check your home insurance policy to see how extended absences may affect your coverage. Many insurers stipulate that your property be checked on a regular basis, and you should clarify exactly what that means so you can make the necessary arrangements.

Mail: Nothing says, "We're not home!" like an overflowing mailbox. Instead of leaving a trail of breadcrumbs to your vacant house, put your newspaper on hold and temporarily forward your mail.

Medications: If you're traveling by air, keep your medication with you at all times so that you don't run into any problems with lost luggage and missing medication. Have a plan in place for easily obtaining prescription refills in your destination (On Call members can call us for pharmacy referrals anywhere in the world!) and get an extra prescription from your doctor, too—in the event you lose or run out of your medication, it will make your life much easier.
Money: Make sure your major credit cards and ATM card won't expire while you're away—most banks and finance companies will not send new cards to a temporary or forwarded address. It's also a good idea to inform your bank and credit card companies of your travel plans to prevent your purchases from being declined. With identity fraud so prevalent now, a lot of credit card companies are proactively working to combat it by blocking transactions they think are unauthorized.
Packing (light!): Even if you're renting, most properties provide all the same amenities you would have at home, including a washer and dryer — so keep packing to a minimum! Pack light clothing for the day, long layers for evenings, and a few dressier items for going out at night. Bring pieces you can mix and match — in fact, you can easily get by on 9-10 pieces of clothing for up to 2 weeks: 3 bottoms + 4 shirts + 2 jackets/sweaters = 9. Save space on things like groceries, toiletries and cleaning products by purchasing them once you get there. Always remember that if you forget something, you can always go shopping!
Passports and Visas: International travelers: make sure your passport is up-to-date and has enough pages for the number of places you're visiting. If necessary, get appropriate travel visas —some places only allow travelers to stay a certain number of days, so find out if you need a long-term visa. Information about visas and passports can be found on the State Department's country-specific information pages in the "entry/exit requirements for U.S. Citizens" section.
Pets: Some rental properties don't allow pets or have a weight limit, so be sure to check the lease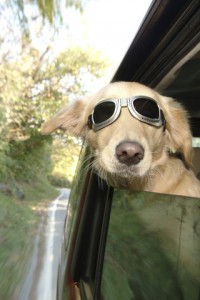 if you're renting. Make sure your pet is up-to-date with vaccinations, and let your veterinarian know the details of your trip in case your pet needs any special medications. For those traveling across borders, do a little homework and familiarize yourself with your country's pet immigration rules—for more information, check out our blog post, Six Things to Consider When Traveling With a Pet.
Security: Ask your local police station if they do house checks for travelers — if they have a website, you can usually download a request form online that you can fill out and take to your local police station. Set outdoor security lights to turn off at dawn or install motion sensors to control them. Set a few lights on timers with each turning on and off at different times to make it appear there is someone home. If you have a home security system with a live response patrol, inform the security company you'll be away for a while.
Best wishes for a safe and enjoyable trip! We're here to help anytime if you need assistance while you're traveling.
Safe travels!

Photo credit