You've read our first round-up of common travel fears and how On Call can help. However, there are a few more fears we hear

that keep

some travelers up at night. Keep calm and travel on: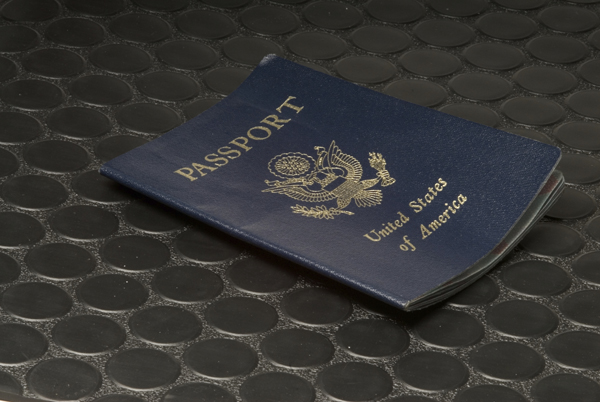 What if I lose my passport?
If your passport is lost or stolen when traveling abroad, your first action should be to file a police report. This is especially important if you plan to claim the cost of replacement under your travel or homeowners insurance. A police report will also validate your information should someone try to use your passport illegally. Before you leave the police station, make sure you have a copy of the report for your records. If you're experiencing language barriers, On Call members can call us for our language interpretation service too. You should always pack a few extra copies of your passport, as this may make filing a report and getting your passport replaced easier. After your report is filed, it's a good idea to make an appointment with the nearest U.S. Embassy in your host country. While On Call members can rest assured that we can assist them through the process, check out our step-by-step guide on what to do if your passport goes missing for more information.
What if I get into legal trouble abroad?


You're probably not planning to break the law any time soon, but it's important to understand that laws in other countries are often quite different from those here in the U.S. Check out our advice on how to prepare for an unexpected legal crisis while traveling. Our tips include doing extensive research on your destination prior to your travels, paying close attention to cultural norms, crime stats, and criminal penalties. Be particularly cognizant of unfamiliar practices, the current political environment, and other risks that could lead to legal problems. Membership with On Call gives you access to 24/7 worldwide legal assistance services whenever you're more than 50 miles from home. Remember: make your phone calls count and know who to call in case of a legal emergency. In fact, On Call provides our members with 24/7 worldwide legal assistance services.
How can I avoid exposure to infectious travel diseases?


Recent headlines about Ebola and MERS-CoV can make anyone nervous. Contracting more common infectious diseases such as malaria (prevalent in Sub-Saharan Africa and South Asia) and dengue fever (common in parts of Latin America and Southeast Asia) is something you definitely want to avoid while traveling. Check out our overview of common infectious travel diseases (malaria, dengue fever, and Hepatitis A and B) and how to avoid them. We also recommend visiting your travel medicine specialist or physician at least 4–6 weeks before travel to receive any necessary vaccines and health information applicable to your destination. When traveling to exotic places, proper medical care may not be right around the corner, but On Call members can rest assured we can help get you to appropriate medical care whenever and wherever you need it.
What if I lose my prescription medication?
As a rule of thumb, you should always pack enough medicine for the duration of your trip, plus at least a few days' extra in case of unexpected travel delays. However, if you forgot to pack extra medication or happen to lose your prescription, On Call members can call us for assistance. Since foreign prescriptions may not be honored abroad, we would first recommend a clinic or physician who could quickly evaluate you and provide a local prescription. Should the exact prescription not be available in your destination, or is sold under a different brand name, our medical team will confirm which drugs are safe alternatives for your condition. If there is no local medical care or pharmacy readily available, we can even help ship prescriptions directly to our members. For even more advice, read our posts about traveling with medications and how to get a prescription filled when traveling abroad.
How will I get in touch with my family back home in case of an emergency?
You'll want to enable international calling on your cell phone in case of an emergency, but there are also ways to go about making phone calls without paying costly roaming charges or expensive hotel room phone fees. We recommend purchasing a calling card before you leave for your trip. Callingcards.com is among the many websites that sell them and even offers international usage and rate charts for side-by-side comparisons. Be sure to learn how to actually make a call, too — use this simple rule of thumb for country-to-country calling: Country exit code + destination country code + phone number. Review this handy list of destination country codes and exit codes, as well as our full post on how

to make

an international phone call. And don't forget: On Call members can call

us collect from

anywhere in the world!
Want to learn more?
On Call's clients are encouraged to consult with us for the most up-to-date information on their destinations and recommendations around risk prevention and travel health planning. For everyone else, please feel free to get in touch with us for more information, as well as how On Call can help protect your travelers with our customized travel risk management and assistance programs.
For over 25 years, On Call International has provided fully-customized travel risk management and global assistance services protecting millions of travelers, their families, and their organizations. Contact us today and watch our video to learn more. You can also stay in touch with On Call's in-house risk management, travel health and security experts by signing up for our quarterly Travel Risk Management (TRM) newsletter.