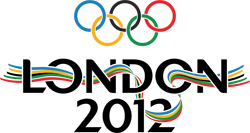 London, always a highly popular destination, will welcome a flood of visitors this summer as host of the 2012 Summer Olympics. If you plan to be among them, you're probably well aware that the influx of spectators coupled with the usual tourist mobs will make for a crowded capital city. Luckily, we've put together some helpful tips to make sure your trip is a safe and healthy one.
1. Be Street Smart
Pickpocketers are common at big events like the Olympics – and in big cities like London.  A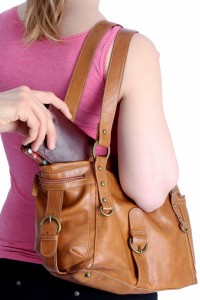 few things you can do to outsmart even the most well-trained pickpocketer:
Ladies, wear a cross-body purse that can't easily be snatched off your shoulder; Men, transfer your wallet to your front pocket and put a rubber band around it to make it harder to remove.
Keep valuables, fancy jewelry, and extra stashes of cash at home – you can carry small amounts of cash, but don't go crazy. Credit cards can always be cancelled, but stolen cash can never be recovered!
If using a backpack, consider wearing it on your chest so you can keep an eye on it – especially in crowded areas and when riding public transportation.
2. Don't Forget Your Healthy Habits
Don't take a break from your every day, common-sense health habits just because you're on vacation:
Remember to wear sunscreen (with a SPF 30 or greater) when outdoors during the day.
Wash your hands frequently, and carry hand sanitizer in case you don't have access to hot water.
Cough or sneeze into a tissue or your sleeve—NOT in your hands.
3. Be Alert to Road Rules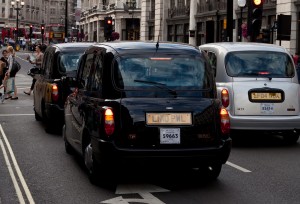 Driving on the opposite side of the road, as in the UK, can initially be a little disorienting. Be especially careful when taking turns to be sure you end up on the correct side of the road. Be equally cautious when entering and exiting highways and interstates, and stay vigilant of street signage, as it can be placed differently or even be much smaller than we're accustomed to in the United States.
4. Know Before You Go
Researching your destination is one of the best ways to prevent travel-related hassles and unfortunate mishaps. For example, with On Call International's interactive Travel Risk Management Platform, Searchlight, travelers automatically receive information specific to their destinations prior to their trips, including health, security and cultural overviews. In addition, Searchlight sends alerts before and during travel if the travelers are affected by a safety or health event.
If your employer or academic institution has not yet implemented a Travel Risk Management Tool like Searchlight, there are still plenty of great places to find reputable pre-trip travel information – such as the US Department of State and the Centers for Disease Control and Prevention websites.
5. Use Public Transportation Wisely
One of your best bets in London is the subway system, referred to as the "Underground" or the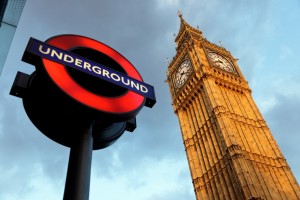 "Tube." It's known for being safe, efficient and inexpensive. However, don't forget that mass transport will be very busy, particularly before the start and at the end of sporting sessions.
Getaheadofthegames.com is a great plan-ahead resource. Developed by the Transport for London, this site offers an interactive map that shows how mass transit will be affected during the games, by date and time.
Cabs are also a safe option, but it's going to cost you. Stay away from minicabs lined up on the street. If they accept your fare without a booking, they are breaking the law. Instead, opt for black cabs with the yellow TAXI sign at the front illuminated. Note: All black cabs are wheelchair-accessible and carry assistance dogs at no charge.
6. In Case of An Emergency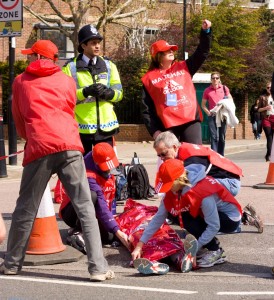 In many cases, your health insurance in the United States will not cover you out of the country—so in addition to calling 999 (London's Emergency Line, similar to the U.S.'s 911) in the event of an emergency, having access to a Travel Assistance Plan from On Call International is always a smart idea.
Travel Assistance, a great supplement to Travel Insurance, lets you choose evacuation to your home hospital or helps you find appropriate care if you need to get treated locally.
Memberships start at just $55 and not only grant you 24/7/365 access to On Call International's Global Response Center and Nurse Helpline, but also provide you with services such as lost or stolen passport/document support, prescription replacement, language translation, and legal assistance.
Are you planning travel to London during the 2012 Olympics? We'd love to hear your tips in the comments below!
Safe travels!