You love to travel or are required to do so for school or work, so staying home during the winter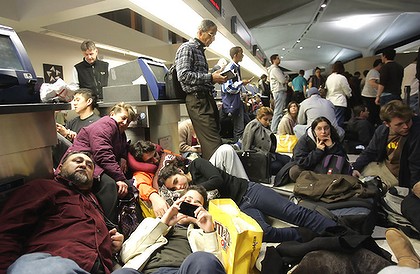 months – which are notorious for weather-related travel snafus – just isn't practical. To help lessen your frustrations when the next storm hits, here are some top sanity-saving tips and tactics that can help you prepare for your next winter trip:
1. Book your flights wisely:
We all know that direct flights are ideal, especially when traveling during the winter. If a direct flight isn't feasible or logistically possible, one factor that is usually in your control is what time you fly. As much as we all like to get a little extra sleep, if you have the opportunity to choose an early morning flight, take it. The chances of having your flight affected by problems at other airports are way less, and if your flight is cancelled or delayed, you'll be better off in finding a different flight for the same day than travelers who got a later start. Another thing you can do when perusing your flight options, is to choose the airline with the most flights to and from your destination – this will dramatically increase your rebooking options if a storm hits.
2. Check the weather early and often:
Many travelers will wait until a storm hits to start making other provisions, but, why wait? If you can manage to stay ahead of a major weather system, you can start getting your contingency plans in place before everyone else beats you to it.
When it comes to winter storms, weather forecasting is pretty reliable and storms can usually be predicted at least 48-72 hours ahead of time (in the summer it's a little trickier since thundercloud formation can occur fairly quickly). Staying on top of the weather is easier than ever these days with websites and mobile apps giving us real-time updates and notifications 24/7. Also, as Hurricane Sandy proved this fall, social media channels have become a great go-to source for the latest travel weather updates.
3. Understand the domino effect:
Of course while we would all love to book a direct flight every time, it's not always an option. Don't forget that even if the weather in your departure city and your destination is 80 degrees and sunny, your connecting city may be buried in two feet of snow.
Say you're headed to Hawaii and one of your connections is in Chicago, where you know a snow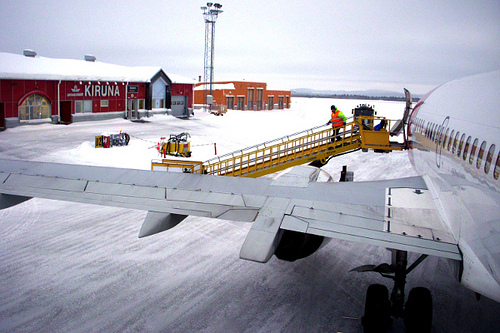 storm is headed (because you followed tip #2!). Call your airline as soon as you catch wind of the potential for bad weather and see if you're connecting flight can be rerouted to a different part of the country, say Phoenix, for example. This may complicate things a bit, but at least you won't be sleeping in a chair at the airport.
If you're already at the airport and it looks like you'll need rerouting, don't count on a gate agent to search the schedules of other airlines (although, if you have an On Call membership we can give you a hand!). If you do your alternate flight research ahead of time, you'll be in much better shape. Not all airports have free and easily accessible Wi-Fi, so make sure to keep all of the information, including airlines' phone numbers, handy (calling an airline's customer service number is often much quicker than waiting in line at the airport). Some airlines will even address customer service issues on their social media pages – Jet Blue and Delta are among those that used Twitter to help passengers during Hurricane Sandy.
4. Make your hotel reservations early:
Since many hotels don't charge your credit card until you've checked in at the front desk, booking a hotel reservation in advance is a great way to prepare for unplanned layovers (just make sure to check the hotel's cancellation policy before you book). The early bird often catches the worm with this one – if you wait until an entire airport's worth of travelers are also trying to find a hotel room, chances are you'll be out of luck.
Quick Tip: If you're already at the airport and your flight is cancelled, don't lose hope – On Call members can give us a call and we'll give you a hand with finding local hotels with availability.
5. Give your contact information: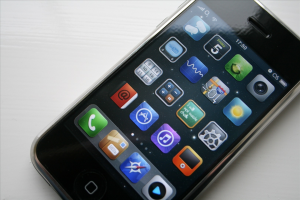 When booking your flights, make sure to give your preferred contact number and email address to your airline or travel agency. Many travelers leave this information off a reservation or provide an office or home number, which won't help if you're away and someone is trying to get a hold of you. Many airlines will give you the courtesy of notifying you of flight delays and cancellations, as well as changes in travel policies.
6. Know your rights ahead of time:
If you're flying domestically and experience weather-related problems out of the airline's control (except in the case your flight is cancelled), your legal options are pretty limited. Just make sure to read the fine print before you book, to eliminate headaches later.
International travelers can rest a little easier: According to European Union regulations, if your flight originates in Europe and is canceled or delayed at least three hours, you are entitled to "assistance when necessary" which could include meals and a hotel while you're waiting for an alternate flight.

As always, if despite all your best preparations, you find yourself in any travel emergency this winter (it doesn't matter if the weather is good or bad!) – don't forget that a travel assistance membership gives you the emergency resources you need right at your fingertips.
Safe travels!