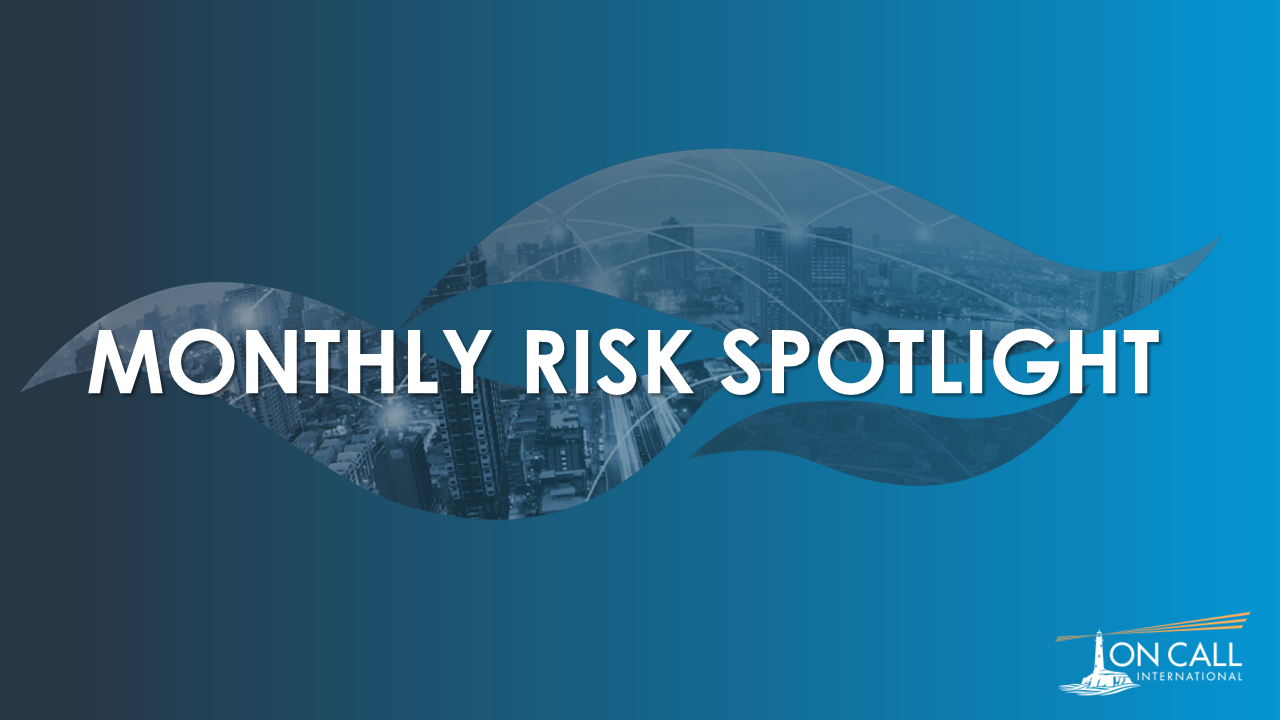 AMERICAS
Indigenous Leaders from the Amazon Basin Gather in Brazil
Brazil is perhaps best known for its Amazon Rainforest, yet only about 50% of the Amazon is in Brazil. The Amazon is known for its tropical flora, fauna, and biodiversity, yet forgotten is the immense diversity of its native population and the varied threats they face. Often marginalized economically and politically, indigenous activists across the nine countries of the Amazon Basin gathered in Belém, Brazil, after an invitation from the President of Brazil, Luiz Inácio Lula da Silva, to discuss the future of the region. This is in stark contrast to the previous Brazilian administration run by Jair Bolsonaro, who was widely accused of facilitating the destruction of the Brazilian Amazon.
There is an abundance of issues facing the indigenous communities of the Amazon Basin. The conference's focus is to discuss ways to protect the Amazon from a multitude of threats and safeguard the native people's land and livelihood. The main threats include illegal mining operations that often use violence to relocate indigenous peoples to exploit valuable mineral deposits. Similarly, there are illegal logging operations that not only destroy the environment around native settlements but also eliminate the livelihood of indigenous groups that rely on the forest for housing, income, religious ceremonies, and food.
There are also new threats to indigenous groups in the form of carbon credit schemes. Carbon credits are bought by private entities that are high polluters and wish to offset their carbon footprint by buying land in the Amazon that is to be preserved as a carbon credit. Unfortunately, indigenous groups are rarely consulted or benefit from the invested capital, with many indigenous groups being coerced into accepting carbon capture deals without any monetary restitution or community development in mind.
Another key focus of the conference is rapid deforestation. The main cause of rapid deforestation is the constant drive for arable land. The Amazon Basin has nutrient-rich topsoil that is very productive, however, rainforest soil loses its nutrients quickly, and the land becomes nutrient-poor and unfit for cultivation after a few years. Thus, large landowners that raise cattle or plant soybeans and other cash crops are in a constant battle to obtain more land at the expense of the Amazon Forest and its people within.
The protection of the Amazon is not only a local issue. There are other tangible benefits to protecting the Amazon on a global scale. Because of the rainforest destruction, there is a subsequent reduction in the amount of rain, which could lead to the loss of rainforest area and lead to an irreversible decline in the Amazon Basin as a whole. Currently, the Amazon is considered one of the world's largest carbon sinks, meaning it captures more carbon from the atmosphere than it produces. If deforestation continues, it is possible for the Amazon to permanently turn into a large carbon producer, no longer capturing carbon but emitting more of it into the atmosphere.
If native groups can receive support and representation in the Amazon Basin area, it is possible to see significant shifts in travel and leisure opportunities as well as a reduction in harmful economic activities such as mining and clear-cut logging that put the future of the Amazon at risk. Ecologically minded development that puts indigenous peoples' needs first may be the beginning of a new era in the Amazon and the last chance of saving it.
MIDDLE EAST AND NORTH AFRICA
Children Recruited to Fight Islamic State in Egypt's Sinai Peninsula
A UK-based group, Sinai Foundation for Human Rights (SFHR), released a report in early August that suggests the Egyptian armed forces and pro-government militias have recruited children, in violation of international law, to fight the Islamic State in North Sinai. Under international law, governments are not allowed to recruit or enlist children under the age of 15 as doing so is considered a war crime in the statute of the International Criminal Court. Egyptian law states the minimum age for military recruitment is 18.
The Islamic State affiliate in North Sinai, known as Wilayat Sina', is still very much active in the region. Rough estimates suggest there are around 1,000 members today. Wilayat Sina' is tasked with helping establish the caliphate in Egypt's Sinai Peninsula and, over the longer term, Palestine (including Israel). To achieve this, Wilayat Sina' seeks to eliminate the Egyptian government and military. The group typically targets Egyptian security forces, anti-IS tribal militias, local civilians, and Coptic Orthodox members in North Sinai using regular small arms, light weapons, and improvised explosive device (IED) attacks.
Egypt's armed forces have been fighting Wilayat Sina' in North Sinai since 2013 and in 2015, a pro-government militia made up of local tribes started fighting in support of Egyptian forces. Human Rights Watch believes more than 100,000 residents of North Sinai were displaced or left the region between 2013 and 2020. Earlier this year, SFHR reported at least 59 schools in the area had been demolished or attacked while 37 schools were turning into military bases. The deteriorating situation in North Sinai, especially for children and young adults, has driven child recruitment. An entire generation of children is being left out of school, only worsening the economic decline. In addition, as part of their recruitment, children are being promised food and fuel, with the possibility of returning to the towns or villages from which they had been displaced.
SFHR conducted the months-long investigation partly based on testimonies from pro-government militias, relatives of the children, and a child allegedly enlisted by the armed forces. According to the report, between 2013 and 2022, children as young as 12 years old were recruited to fight Wilayat Sina'. The enlisted children were responsible for sweeping operations, spying, delivering food to military checkpoints, and searching for and disassembling explosives. Some children under the age of 18 even participated in direct hostilities against the terrorist organization. Several of the recruited children have been killed by Wilayat Sina' during operations, including a 16-year-old killed by an explosive device while delivering food to military checkpoints. Many other children have been injured during their work, including several injured by explosives.
SFHR and other human rights activists are asking the Egyptian government to stop the recruitment and use of children as combatants or in military support roles that expose them to danger immediately. SFHR recommends the UN Security Council refer the conflict in North Sinai to the International Criminal Court to investigate possible war crimes and violations of international law. The Egyptian government has not yet commented on the allegations and the findings of the investigation.
ASIA-PACIFIC
Powerful Typhoons Threaten Southeast Asia
In recent weeks, record-breaking rainfall induced by tropical cyclones has caused massive devastation in many countries throughout the Asia-Pacific region including China, Japan, and South Korea. In early August, two back-to-back typhoons, Khanun and Doksuri swept through the Pacific making landfall in eastern China.
The typhoons inundated both the Philippines and Japan, forcing more than 760,000 people to evacuate, and leaving over 200,000 homes without power in just the course of a few days. In China, heavy rain caused by the cyclones flooded entire districts, destroyed infrastructure, and displaced almost 20,000 people. Parts of China received almost two years' worth of rain in two days. Malaysia, Hong Kong, and areas of Taiwan have also seen extensive damage due to the storms.
This disaster is just the latest in a series of high-impact events which have affected Asia and other parts of the world this summer. The region experienced almost 140 natural disasters which affected over 60 million people in 2022, alone. This year, millions of people have been hit by extreme weather events and prolonged heat waves around the globe. There has been a series of extreme rainfall events in Asia just over the past few months. Heavy monsoon rainfall in northern India collapsed bridges and swept away houses, killing dozens of people. In July, New Delhi marked its wettest day in 40 years with over 6 inches of rainfall in one day. Japan also recorded a new daily rainfall record in July. Many scientists state these events have been exacerbated by climate change and will likely become more frequent.
With this environmental threat looming overhead, countries in the Asia-Pacific region should increase investments in disaster warning systems and other tools to counter rising risks from climate change. According to a recent report by the United Nations, artificial intelligence systems, remote sensing technologies, satellites, and fortifying telecommunications can ensure vulnerable communities get the information they need in a timely manner to minimize death and damage from natural disasters. These systems will cause roughly $145 billion to set up, however, most countries in the region have spent less than 10% of the amount necessary.
The urgency to find ways to adapt to extreme weather has grown significantly as heavy rainfalls and heat waves hit many parts of the world. Aside from investing money in warning systems, nations can also mitigate the impacts of climate change by planting in coastal areas to control erosion and flooding, restoring flood plains, and diversifying crops to adjust to changing weather conditions. Countries without early warning coverage have a disaster mortality rate almost 8x higher than countries that do have these systems in place. Additionally, without precautions, the region is projected to lose almost $1 trillion from disasters, with smaller and poorer nations seeing the worst damage to their economies.
SUB-SAHARAN AFRICA
Coup in Niger Brings Uncertainty for the West African Country
On July 26, 2023, a coup took place in Niger causing widespread international criticism and concern. President Mohamed Bazoum was detained in the Presidential Palace in Niamey by the national guard and hours following Colonel Amadou Abramane announced that the constitution was suspended, all borders were closed, and that President Mohamed Bazoum had been removed from office. A curfew was also set in place following the coup. Coups in Niger are not new. In 2021, President Bazoum thwarted a coup attempt. Niger also has a long history of political instability and has had four coups since gaining independence from France. President Bazoum's election was the first democratic transition of power since Niger gained independence from France in 1960. This coup marks the seventh coup in central and west Africa since 2020.
General Omar Tchiani is the commander of the Presidential Guard and there has been speculation that Tchiani reportedly coordinated the coup after a dispute with President Mohamed Bazoum. However, Colonel Abramane cited the deteriorating security situation and poor governance in his speech as reasons for removing President Bazoum. Abramane also stated the military will maintain both international and national engagements, but advised against any international involvement in the military takeover.
The majority of Niger carried on about their days as usual. Sporadic protests have occurred since the announcement with violent protests at Independence Square in Niamey on August 3, with some holding Russian flags. It remains unclear what influence if any Russia will have on the country if President Bazoum is not reinstated. There has been a growing anti-French sentiment in the region as many people believe the French have failed to protect the Nigerien people. Protests began being centered outside the French Embassy on July 30, with people attacking the embassy, prompting France to begin conducting evacuations. The United States promptly removed all non-essential embassy staff and many European countries conducted evacuations as concerns grew over the country becoming more unstable.
The Economic Community of West African States (ECOWAS) imposed sanctions on Niger and threatened the use of force if President Bazoum was not reinstated by August 6. Burkina Faso and Mali have supported the coup leader's choice in Niger. General Tchiani has repeatedly stated that international interference will not be tolerated. Overall, throughout Niger the situation has remained relatively stable, however, there are growing concerns of ECOWAS getting involved militarily.
The coup will likely only increase the instability in Niger and make the country more vulnerable to extremist activity. Many countries, including France, have cut financial support to Niger and if the United States decides to officially recognize the situation as a coup, it will freeze all financial aid to the country as well. Niger has been a focal point for fighting Islamic extremists in coordination with other countries.
Niger is also one of the poorest countries in Africa and could see a significant economic impact if more countries decide to suspend financial support to the country. Citizens have already begun to feel the financial impacts of the sanctions against Niger and the closed borders as it is limiting the import and export of critical goods and increasing the price of food. Niger could see a resurgence of economic and political instability as well as increased terrorist activity throughout the country.
EUROPE
Islamophobic Acts Increase Risk in Sweden & Denmark
Islamophobic citizens of Sweden and Denmark have conducted aggressive acts of Quran burning and provoked unrest throughout the month of July. In Denmark, two members of the far-right group, the Danish Patriots, lit the holy book on fire next to an Iraqi flag on the ground. In Sweden, at least two public desecrations of the Quran in July instigated riots and caused ricocheting consequences as hundreds stormed the Swedish Embassy in Baghdad on July 20. Though there was an increase in July, Islamophobic attacks on the Muslim Holy Book have been used in the Swedish political eye earlier this year, in January, the Danish-Swedish politician Rasmus Paludan burned a Quran outside the Turkish Embassy in Stockholm. This incident, from a high-level politician, highlighted the dangerous right-wing actions and ideologies in the government.
Hate speech against ethnic, national, religious, and gender minorities remains a crime in Sweden, however, the government has been unserviceable with their actions as they report to struggle with containment on the grounds of freedom of speech. Several permits for anti-Quran protests have been sought by authorities, however, courts have overruled them as they lack sufficient grounds. The government is experiencing backlash from the international community as these Islamophobic acts continue. A diplomatic blow to Sweden occurred on July 21, as the Swedish Ambassador was expelled from Iraq. Notably, after the January Quran burning by politician Paludan, Turkish President Erdoğan said Türkiye would not back Sweden's accession to NATO if this continued and just recently reiterated concern over Sweden's credentials for NATO membership.
Swedish intelligence services have warned that the country's reputational shift, and increasing hostility towards Islam, is contributing to a deterioration of the country's national security. The Swedish Prime Minister, Ulf Kristersson, has announced that the country is analyzing the legality of the situation to explore ways to "strengthen our national security and the security of the Swedes in Sweden and in the World.". In reaction, the government has highlighted an amendment to its legislation, which gives the Swedish police increased power to conduct identity checks, as well as vehicle and body searches at border points. These increased measures pose the question, will they hinder potential threats, or will they allow for an increase in unjust acts of profiling towards foreigners? The increase in Swedish and Danish citizens conducting Islamophobic acts introduces the risk of retaliation to the individuals, groups, and communities where the acts of Islamophobia are occurring.
For over 25 years, On Call International has provided fully-customized travel risk management and global emergency assistance services protecting millions of travelers, their families, and their organizations. Contact us today to learn more. You can also stay in touch with On Call's  risk management, travel health and security practitioners by signing up for our quarterly Travel Risk Management (TRM) newsletter.
The information provided to you within this report has been compiled from a multitude of available sources and is based on current news and analysis at the time of writing. The security team at On Call International, LLC has provided this analysis, supporting advice, and recommendations in good faith to assist you in mitigating risks that could arise. However, no implied or express warranty against risk, changes in circumstance, or other fluid and unforeseen events can be provided. By reading this report, you will agree that any reliance you place on this information is therefore strictly at your own risk and that you will not hold On Call International, LLC or the authors responsible for any inaccuracies, errors or oversights here-in. No part of this publication may be reproduced, stored in a retrieval system, or transmitted, in any form or by any means, electronic, mechanical, photocopying, or otherwise without the prior permission of On Call International, LLC.