Whether you're traveling for business, school, or pleasure, it's safe to say that things don't always go as planned. (Good thing you always remember to pack your On Call card!) But here's the thing: unless you've actually experienced a travel emergency (a broken leg, lost prescription, stolen passport, or even a legal mix-up), it's hard to imagine how travel assistance could really come in handy or even save your life. Not to worry – tune in each month to see how travelers just like you turn to On Call International every day for help with their travel emergencies, both big and small.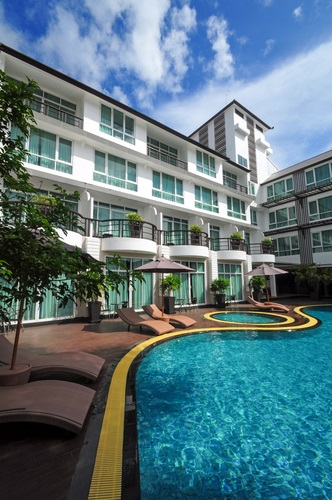 This Month: Michael,* a student from Texas, was spending his spring break in Miami. He was relaxing by the water when his friend asked him to join the group in the pool. Michael stood up and ran toward the pool, slipping on a puddle of water in the process. He fell and slammed his head on the tile. His friends immediately rushed to his side, and the hotel staff called an ambulance. Once at the hospital, his friend, Alex,* looked through Michael's wallet and found the membership card for their university's travel risk management provider, On Call International.
On Call to the Rescue…
On Call scheduled a consultation with Michael's treating doctor and our medical team. The doctor said that Michael suffered from a concussion, and a CT scan was scheduled to confirm there was no further damage. Michael was going to stay in the hospital overnight for observation. After learning about Michael's condition, we received his consent and placed a call to his mother to inform her of the situation.
The next morning, we spoke with Michael directly as he was feeling much better. He informed us that he wanted to leave Miami early and head home. Our medical team spoke with his treating doctor and confirmed he was medically-ready to travel onward.
Closing the Deal…
We arranged Michael's transportation to the airport as well as his flight back to Texas, with Alex acting as a non-medical escort. Michael, happy to be home safe and sound, was thankful he could to turn to On Call during such an unexpected spring break emergency.

*Names have been changed to protect member privacy.