The international focus on Western Europe has only intensified over the past half year, with continued concern over the terrorism threat and ongoing attention on the rise of nationalist politics in key countries. The short-term outlook for terrorist activity in Western Europe is bleak, as terrorist groups (primarily ISIS) have displayed not only the desire to attack the region, but the ability to both inspire and logistically direct successful attacks against the region. On 1 May 2017, the U.S. Department of State released a Europe Travel Alert that highlights the continued threat of terrorism during the summer travel season. Furthermore, as ISIS loses the war in Syria and Iraq, it is believed that the terror group will concentrate its efforts on a decentralized mission to motivate and perpetrate additional attacks throughout the region.
Although there is a real terrorism threat in Western Europe, it is important to understand the context of this threat. This blog will help highlight and contextualize recent events in Western Europe so travelers and their organizations can make more informed decisions regarding their travel plans this summer and beyond.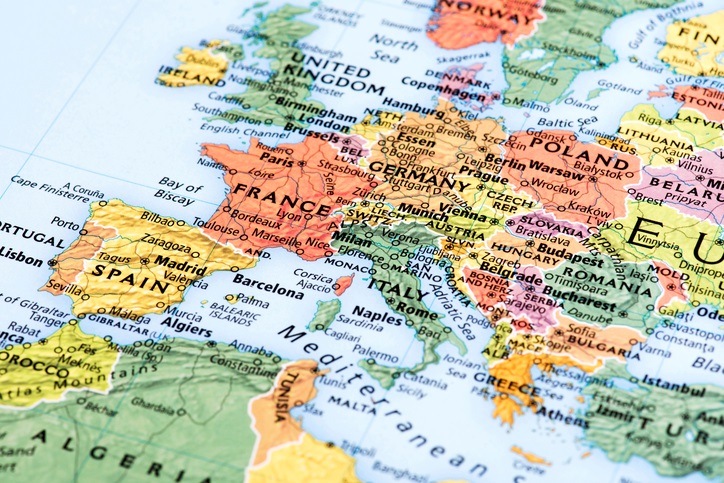 The United Kingdom
In the United Kingdom, the fallout from the 2016 referendum vote to leave the European Union (i.e. Brexit) continues to cause political controversy in Westminster as there appears to be no clear consensus on the goals for negotiating the country's withdrawal from the Union. Meanwhile, the U.K. has been plagued by a series of recent terrorist attacks that have left the nation on edge. On 22 March 2017, a vehicle and stabbing attack on London's Westminster Bridge and Houses of Parliament resulted in six deaths (including the attacker). On 22 May 2017, a suicide bomber attacked the entrance to the Manchester Arena in Manchester, England, leaving 23 dead and 250 wounded. And, on 3 June 2017, a van rammed into a crowd of pedestrians on London Bridge and then three individuals exited the vehicle and began attacking civilians with knives at the nearby Borough Market, in an attack that left 11 dead (including the three perpetrators) and nearly 50 wounded.
Despite these recent attacks, the U.K.'s intelligence services work closely with their counterparts in the United States and have demonstrated the capability to disrupt terror cells and thwart terror activity in the past. There is a wide range of overt and covert tactics being used in the United Kingdom to combat terrorism. Since the aforementioned attacks, there have been numerous raids and arrests of suspected terrorist sympathizers throughout the United Kingdom. In short, the U.K. is currently undergoing a delicate transitional period, but the country remains willing and capable of overcoming these challenges.
France
On 7 May 2017, Emmanuel Macron (En Marche! party) won 66.1 percent of the vote against Marine Le Pen (National Front party) to become president of France. The election was highly contested and closely followed by the international news media. Macron, generally considered a moderate politician, is now the President of France during a time when the country is trying to carefully navigate a number of geopolitical issues. Although France has recently experienced a few minor terrorism incidents, the country has been able to narrowly avoid a major terrorist attack since Bastille Day 2016, when the Nice truck attack killed 86 people and left hundreds more injured. On 14 July 2017 (Bastille Day 2017), France will recognize the one year anniversary of the attack amidst Bastille Day festivities that are expected to involve extensive security measures. Recently, France's Interior Minister Gerard Collomb said that seven terrorism plots have been thwarted in France since the start of the year. A national state of emergency in France has been extended until 1 November 2017, a month that will also mark the two-year commemoration of the November 2015 Paris attacks. Since the November 2015 Paris attacks, heightened security measures have been deployed throughout France, and over the past year, multiple police operations have targeted militant cells expected to be associated with the Islamic State (IS).
Germany
In the wake of elections in both the United Kingdom and France, Germany is now in the run-up to elections that will be held on 24 September 2017. Angela Merkel, viewed by many as the leader of the European Union, is expected to maintain her seat as Chancellor of Germany. Merkel has focused her campaign on advocating for globalism and free trade, concepts that have recently come under fire by many powers in the Western world and among certain nationalist groups in Germany. The Alternative für Deutschland (AfD) party, although not expected to challenge for Merkel's seat as Chancellor, may very well gain representation in the Bundestag. AfD is a right-wing populist party that campaigns on an anti-EU platform and is considered one of the most radical nationalist parties in Europe.
On 19 December 2016, a vehicular terrorism attack targeted a Christmas market in Berlin, resulting in the death of 12 individuals and numerous other injuries. However, since the start of 2017, Germany has remained able to deter another large-scale attack. Regular reports out of Germany chronical boundless raids that continue to target suspected terrorist cells in efforts nearly identical to those observed in the United Kingdom and France. On 6 July 2017, violent riots broke out in Hamburg ahead of the G-20 Summit, left over 75 police officers injured, and forced authorities to use water cannons and pepper spray to disperse the crowds. Throughout the summer, as Germany prepares for its elections in September, there will be increased focus on the security landscape and political stability of the country
Contextualizing the Threats in Western Europe
The last couple of years have demonstrated that there is a real terrorism threat in the entirety of Western Europe, with France, the United Kingdom and Germany posing an elevated level of concern. However, travelers should be reassured by the fact that the intelligence agencies in Western Europe are some of the world's best. The police forces and security officials in these countries have the capabilities to investigate reports of terrorist activity, and in some instances have thwarted attacks before they came to fruition. Additionally, emergency response officials are prepared for mass incidents, and in the event a crisis situation develops, protocols are in place to proficiently respond. The fact that infrastructure throughout most parts of Western Europe is extensive, and public transit is considered safe and reliable, also helps to mitigate risk associated with a large-scale emergency situation.
Moreover, there are a number of security threats aside from terrorism that often go overlooked by travelers and their organizations. For example, contentious political environments often lead to protests and demonstrations that shut down public transit and/or create hostile environments that put travelers at risk. Furthermore, these contentious environments in Europe have led to the rise of right-wing extremism and ultranationalist groups. As extremist groups target vulnerable populations like Europe's refugee population, these negative attitudes may spill over to affect foreign visitors. Additionally, natural disasters can quickly cause mass devastation, as we saw with the earthquakes in Italy in 2016 and wildfires that raged through Portugal in June 2017. Cyberattacks are also becoming a paramount concern and have the potential to seriously effect travel logistics. Ultimately, though, it is the unpublicized threats that remain the most likely to impact travelers in Western Europe. Petty and opportunistic crimes, such as pickpocketing, passport theft, and ATM/credit card scams, regularly occur on public transit and around tourist sites in Europe.
Conclusion
The threat landscape in Western Europe continues to evolve and is unlikely to subside in the near future. Western Europe is at crossroads, as the region's political leaders attempt to navigate a number of challenging geopolitical issues including passionate domestic debate over the best way to balance the needs of asylum-seekers with domestic security and economic prosperity, concern over the Schengen Agreement, an increased threat of terrorism, and uncertainty on the role of the European Union moving forward.
Organizations that take a proactive stance and educate their travelers on these evolving concerns will be much better prepared for travel to Western Europe.  For more information on travel security and holistic risk management, contact us today.
Safe Travels!