Author: Garrett Khoury
Saudi-led Arab states' demands raise prospects of a prolonged dispute with increasing political and economic risks, including for travelers and businesses.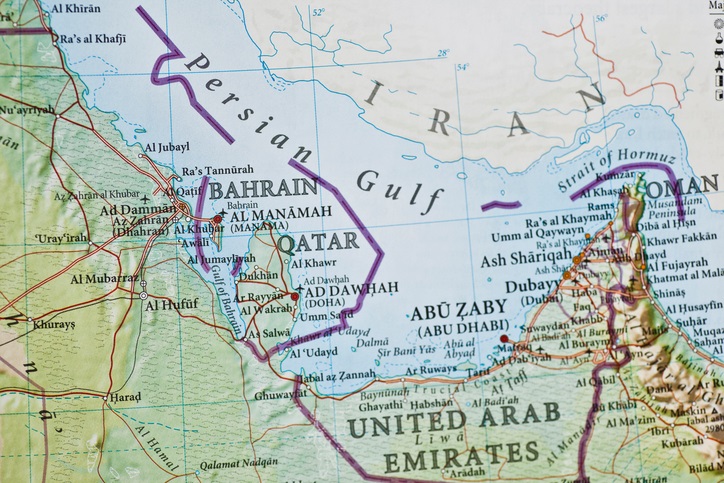 Situational Overview:
Three weeks after abruptly severing diplomatic relations with Qatar, Saudi Arabia and its partners issued a list of harsh demands that Qatar must comply with within ten days or else face the continuation of the crisis currently embroiling the Gulf Arab states.
The demands were received via Kuwait, who is serving as the mediator between Qatar and other members of the six-nation Gulf Cooperation Council (GCC) and has served in such a role in previous Qatari-Saudi disputes.  Speaking over the holiday weekend, celebrating the end of the fasting month of Ramadan, Qatari Foreign Minister, Sheikh Muhammad al-Thani, said that the demands have "nothing to do with combating terrorism… [but] limiting Qatar's sovereignty, and outsourcing our foreign policy."
Reducing ties with Iran, denouncing and expelling Islamist groups such as the Muslim Brotherhood, and handing over designated terrorists are among the demands being made that were largely expected. Others, though, would represent an almost fundamental restructuring of Qatari foreign policy and the center of influence independent of Saudi Arabia they have tried to build for decades. Al-Jazeera, one of the world's most prominent media outlets, is to be shut down, as are other outlets that Qatar allegedly supports. Turkish troops, who recently arrived in Qatar under a defense agreement, must withdraw and domestic cooperation be ended. Perhaps, most importantly though, Qatar is to hand over all files detailing its contacts with opposition groups in Gulf countries and Egypt, and pay reparations for losses ostensibly caused by Qatari policies.
Even if the demands are meant to serve as just the basis for talks, and not as an ultimatum, they remain a blunt, almost draconian opening move by the Saudi-led party. They appear almost purposefully aggressive and undiplomatic, tailor-made for rejection. The demands make it clear, though, that the Saudi bloc expects Qatar to come to them, and not the other way around. Qatar must do penance, its own "Walk to Canossa". It must apologize and even pay to be friends again.
Saudi Arabia and Qatar have often found themselves at odds in recent years, with the occasional rapprochement. However, for the Saudis and Emiratis, Qatar's "misbehavior" had gone on long enough. On 5 June 2017, Saudi Arabia severed diplomatic ties with Qatar, quickly followed by nine other Arab and Muslim countries, as well as four countries who downgraded their diplomatic ties. Saudi Arabia, Bahrain, and the UAE also denied Qatari access to their air and sea space, and the Saudis closed the only land link.
If they were hoping for a quick Qatari retreat, the Saudis and Emiratis have been proven wrong. If the Saudi bloc is trying to show who is in charge, the Qataris are equally as adamant about showing that they will not be forced into a humiliating concession that would, to them, mean negotiating away their sovereignty. Qatar is caught between defending its national pride and independence of action and basic economic and diplomatic concerns.
Impacts on Infrastructure, Transportation and Business Operations
Although rushes briefly emptied grocery stores, they have been restocked thanks to food shipments from Turkey, Morocco, Iran, and Oman. New sea and air links to the outside world via Oman have been created, and the flow of natural gas, vital to Qatar, remains normal. Qatar's foreign currency savings give it the ability to weather pressure to its own currency (the riyal) and deal with some of the rising costs of doing business associated with the blockade. The move by Qatar Airways to buy a sizable stake in American Airlines, for one, is being seen as an attempt to curry favor with the United States and persuade them to leverage their influence into softening demands made against Qatar. Also, Qatar's current financial strength and domestic popular support make it unlikely that, at least in the nearer-term, it will face internal instability that could pose security risks for foreign organizations and individuals in the country.
However, the blockade is hurting, with banks facing potential issues with finding financing and foreign investors seeing Qatar as an increasingly risky place to do business in and with. If the dispute becomes protracted, there is the possibility that the Saudi-led bloc will escalate its sanctions to not just include Qatari entities, but international organizations doing business in and with Qatar on the model once used to boycott Israel. Escalation from that side though, could lead to the same from Qatar, such as decreasing the flow of natural gas, which would have a major impact on the UAE's energy supply while threatening the stability of global energy markets in a way that may bring international powers in demanding an immediate end to the dispute. Military escalation, though, remains unlikely. The situation further heightens the risks in the region and makes it more volatile, necessitating regular reviews of operations in the Gulf by international organizations and businesses.
The country's place as a transport hub has also been severely curtailed. The closure of air space to Qatar Airways and the suspension of flights from the domestic carriers of its neighbors are depriving the recently inaugurated Hamad International Airport in Doha of a substantial amount of business while forcing Qatar Airways to seek alternate, longer routes. Flights by international carriers have been unaffected, with flights running as scheduled. Qatar needs to continue to be a transit hub, to get the traditional sea trade lanes back and, in general, get affairs back in order so it can go on preparing to host the 2022 FIFA World Cup, which is already troubled by a number of issues, particularly on human rights.
The 2014 dispute lasted eight months before relations were fully restored. With this crisis being far more severe and appearing far from resolution, questions grow about how long Qatar can, and should, hold out, and what the impact for individuals and organizations operating with and in the country will be as the crisis goes on.
On Call International's team of global security specialists and their expertise is leveraged by our clients to help understand the geo-political and international security risks affecting their travelers. Contact us to learn more.