After last year's devastating hurricane season, many organizations and their travelers learned it's not enough to focus solely on how to ride out a major storm—it's critical to also consider proactive measures that can build a resilient plan even before a storm occurs.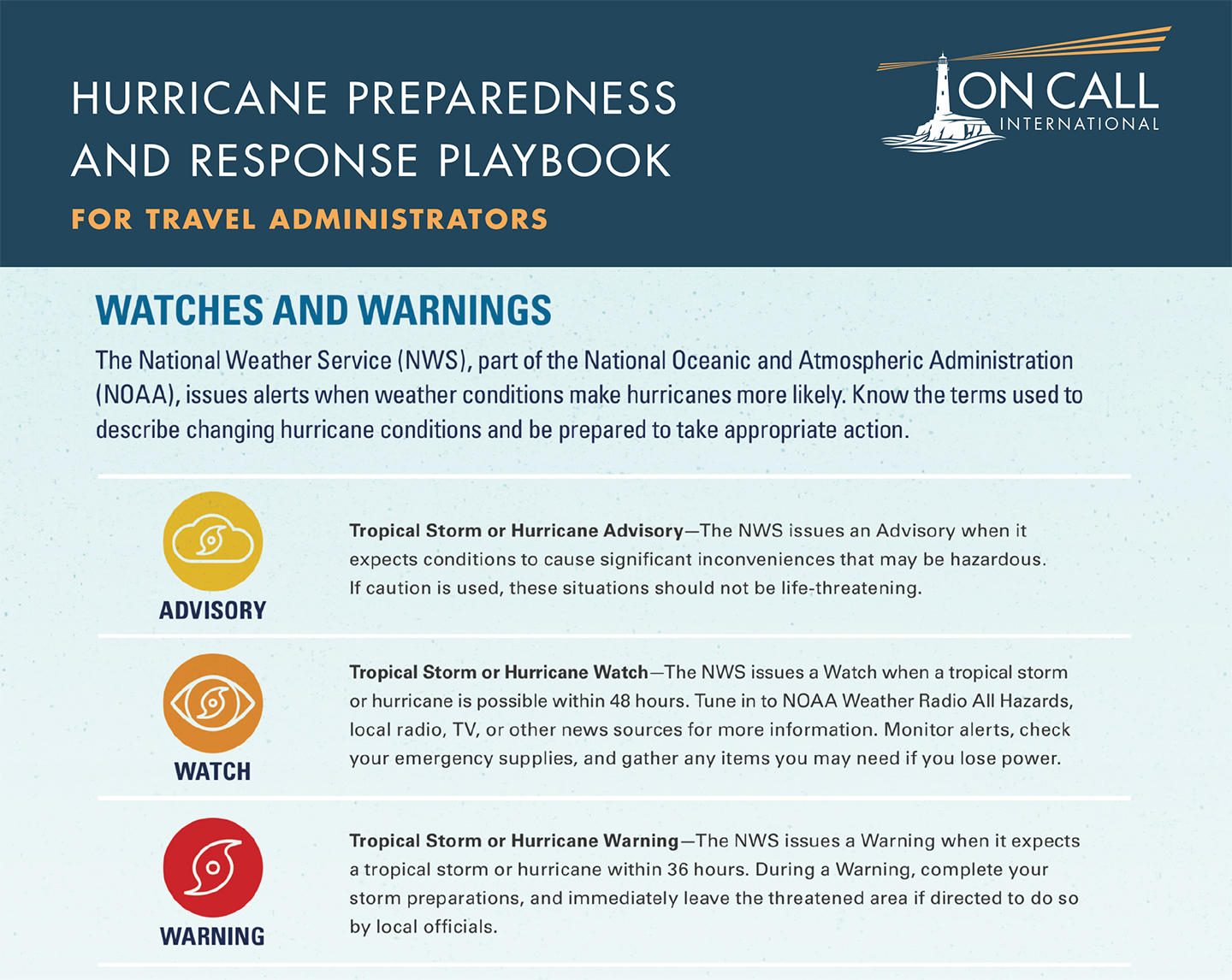 As the peak of 2018's hurricane season approaches, we want to help you effectively prepare for whatever mother nature throws our way. Learn what you can do to better protect your people—and your organization—before during, and even after a storm with our Hurricane Preparedness & Response Playbook.
You can access your free copy of the playbook by clicking here. Have additional questions regarding traveler safety, major storm preparation, and holistic risk management? Feel free to contact us anytime.