Recently, Americans have been experiencing unpredictable weather such as drastic drops in temperature followed by weeks of warm weather. Many have been concerned by the temperature change and the potential effects of global warming. Let's take a closer look at how your organization's travel programs could make a difference in your carbon footprint.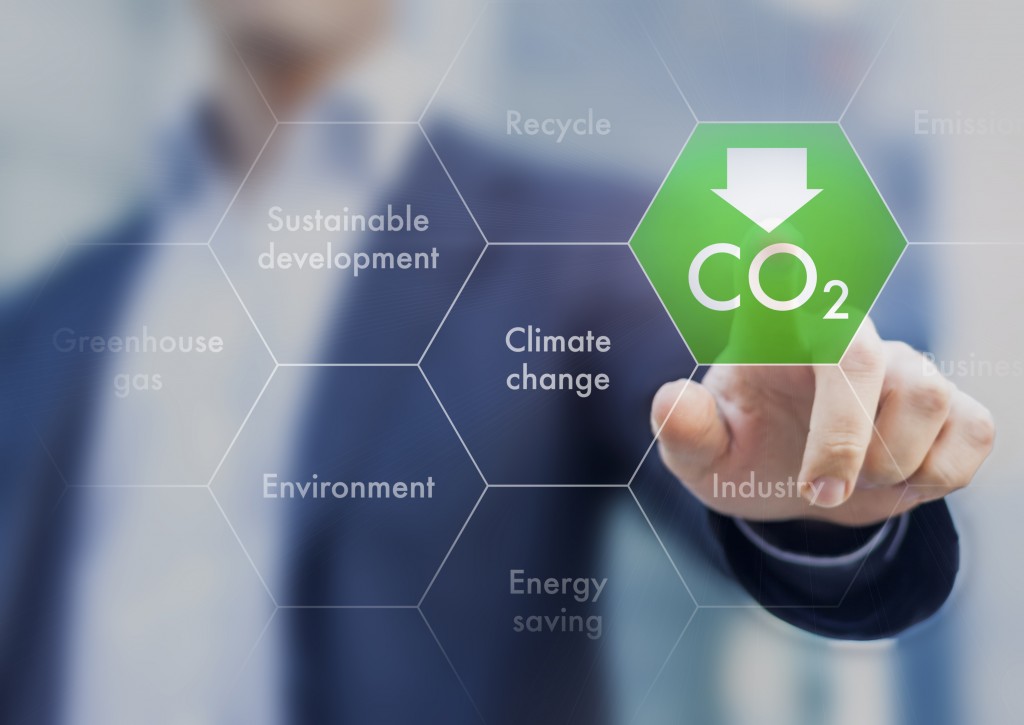 How is my organization potentially contributing to climate change?
The number one cause of emissions is burning fossil fuels. Carbon emissions grew by roughly 7% between 1990 and 2013 in the United States, and it is estimated they will grow another 1.5% by 2020. The use of fuel through air travel is most likely your company's biggest contributor to your carbon footprint. Burning jet fuel produces the most emissions, releasing toxins like carbon dioxide, sulfates and nitrous oxides. Renting a car, staying in a hotel room, and generating waste from pre-packaged meals or the mini bar are also ways business travelers contribute to your organization's carbon footprint.
What are the negative effects of emissions?
The emissions of greenhouse gases such as carbon dioxide, nitrous oxide and methane can be extremely harmful.  Currently, these gases are depleting the ozone layer. The gases are also believed to be responsible for the current rise in global temperatures and the melting of the polar ice caps which is causing a rise in sea level. Arctic life has been affected and dangerous floods are occurring.
What can I do to reduce my organization's carbon footprint?
Reducing your carbon footprint may sound complicated and expensive, but there are several small changes you can implement throughout your organization that will make an impact. First, use an online tool to calculate your business's carbon footprint and consider consulting an expert or environmentally-conscious colleague to provide guidance on where to begin. Evaluate upcoming business trips and decide if every trip is a necessity. A lot can be accomplished with video conferencing.  Cutting back on flights and long drives will also make an impact. Some additional sustainable travel tips your organization should consider:
Choose Smarter Flights—If air travel is necessary, flying nonstop and consolidating trips that are geographically close together can help reduce your carbon emissions.
Select Eco-Friendly Hotels—Consider encouraging employees to seek out hotels that are either Green Seal or LEED Certified (or both!)– these venues are doing their best to help the environment, including using flow-restrictive shower heads, low flow toilets, energy efficient lighting and linen programs that reduce waste.
Practice Earth Friendly Hotel Etiquette: When you arrive to your hotel, unplug all appliances such as the coffee maker and the hair dryer. If you're staying at a hotel for only a few days, consider using the same towel and bed sheets. At an ecofriendly hotel, you will often find an info card that you can place by the door to let the maid service know you don't know need your linens washed daily. Try taking a shorter shower, and turn the thermostat heat down or the air conditioner up by a few degrees.
Host Greener Meetings—Simple steps like selecting eco-friendly hotels and suppliers, choosing a central location to reduce transportation needs, minimizing paper with web-based materials, providing snacks with locally-sourced ingredients and even serving filtered instead of bottled water can go a long way in making your meetings more sustainable.
Purchase Carbon Offsets—Carbon offsets fund a reduction in carbon dioxide emissions roughly equal to output, helping to counterbalance the effects of air travel. Companies like TerraPass make it possible for you to calculate your carbon footprint related to air travel, driving and even at home so you can purchase carbon offsets accordingly.
Has your organization instituted any green travel policies and initiatives that you'd like to share? Let us know in the comments below…we'd love to hear from you!
Safe and Sustainable Travels!